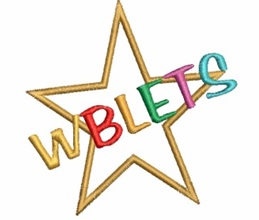 The Junior section of WBLOS is called WBLETS.  They perform a number of their own shows and concerts throughout the year. Sometimes the main WBLOS shows need younger cast members, when this occurs, we invite WBLETS to audition for the parts. WBLETS can choose move on and join WBLOS once they are old enough.  If you would like to add your child to the WBLETS waiting list, please use the contact form.
For information for current WBLETS members, click here.
WBLETS meet on Thursday evenings during term time between 6pm and 7.20pm at the Memorial Hall (but more often just before a show!). If you are at school and would like to join us, please contact us – there is a waiting list, so get your name down soon. You can also keep up to date by Liking WBLOS & WBLETS on Facebook. wblets@wblos.org.uk
WBLETS  also have the option to join the WBLOS Pantomimes – find them in the WBLOS Showography!
Showography
2023 – Matilda Jr
2022 – Winnie the Pooh
2019 – Disney's Mulan Jr
2018 – Scrooge, A Ghost of a Chance
2018 – Guys & Dolls Jr
2017 – Joseph and the Technicolor Dreamcoat
2016 – A Rhyming Christmas
2016 – Aristocats Jr and other acts
2016 – WBLOS The Music Man
2015 – All About WBLETS
2015 – High School Musical
2014 – Colours of Christmas
2014 – The Boyfriend
2013 – Revolting Concert
2013 – WBLOS Oliver
2012 – Christmas Concert
2012 – Disney's Aladdin Jr
2011 – WBLOS Annie
2010 – Calamity Jane
2009 – Summer Holiday
2008 – 30 Something Concert
2007 – WBLOS Meet Me in St Louis
2007 – Honk
2007 – Pirates of Penzance
2006 – Toad of Toad Hall
2005 – Cinders and Roald Dahl
2004 – Wizard of Oz
2003 – Song of the Animals
2002 – Summer Concert